With the upcoming season vastly approaching (ZOMG, It's tomorrow) the fellow blogs on the Bloguin network have decided to vote in a Bloguin Heisman Poll. I couldn't be more excited for this because its much easy to participate in than an actual top 25 poll. That takes a lot of time and work which is always tough to accomplish. In all honesty, I think the Heisman Trophy is still a great award and should have a special place in all of our hearts as Notre Dame has won 7 of them. Who knows, maybe this season we could have the next trophy winner playing in South Bend on Saturdays this fall.
How the poll works: The Bloguin Heisman Poll is an open collaboration of many dedicated bloggers here at the Bloguin Network that love college football. Each week, bloggers from across the country will send in their votes for their top 3 Heisman candidates (3 pts for 1st, 2 for 2nd, 1 for 3rd). I will post our votes for the Heisman every week and you will be able to see the current leasers at fellow Bloguin member site, RandallSimonsSausages.com. Without further ado, lets dive in: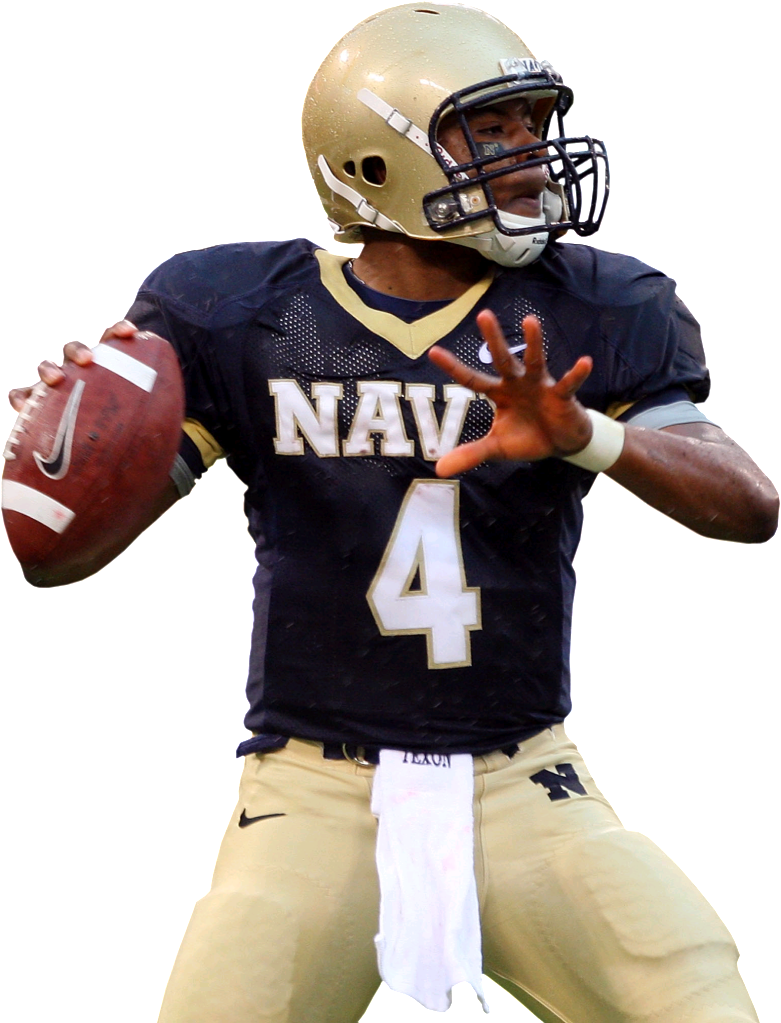 1. Ricky Dobbs, QB,  United States Naval Academy. According to the Heisman Trophy's Mission Statement the Heisman will be awarded to, "the outstanding college football player whose performance best exhibits the pursuit of excellence with integrity". Unfortunately this award is given to the "best player on the best team that is currently playing for the national championship". If the award was to stay inline with the mission statement, Dobbs is your man. Dobbs set the record for most rushing td's in a single season from a quarterback with 27 last year and he should continue to dominate the stat book this year. With the success of Dobbs, goes the success of the team and Navy is primed for another great season. If Navy can win 9 games, look for Dobbs to get invited to NYC. Oh yeah, he also has a 5 year commitment to the serve in the Navy.
2. Terrelle Pryor, QB, Ohio State. Look for Pryor to be back with a vengeance this season after having a great sophomore season and finishing up with a breakout performance in last years Rose Bowl. It appears that the "Sweater Vest" and Pryor are actually on the same page and that many of his teammates have bought into his hype. With stat padding games like Ohio, Marshall and Eastern Michigan and the marquee television match-ups all at home (Miami, Penn State and Michigan), Pryor should have the numbers and exposure to lift the stiff armed trophy come September.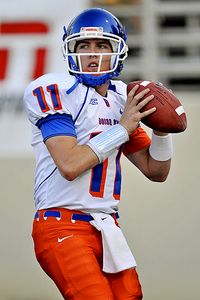 3. Kellen Moore, QB, Boise State. 39 TD's, 3 Int's, 14-0 record, BCS bowl win, lead the nation in passer efficiency rating at 167.3. What else did this kid have to do besides change his name to Tebow? Moore dominated the college football ranks last season and if it wasn't for the fact that he played on blue turf for half his games, he may have won the Heisman. Boise is no longer a "fad school" and will contend, rightfully so for this years title. If thats the case then count Moore as a yes on the Heisman Trophy invitation list in December.
The Heisman Trophy is an interesting beast that changes week to week. Many people believed last years winner had a chance to repeat but with an injury already forcing him out of week 1, his chance to a serious hit. Check back every week to see who made the cut and don't forget to offer your opinion on Heisman hopeful in the comments. Also, don't forget to see where our picks rank amongst other bloggers at RandallSimonsSausages.com