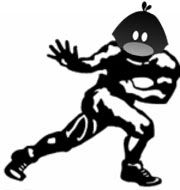 Week seven of football is already completed. The season has flown by fast and December's Heisman Trophy presentation will be here before you know it. As much as Denard Robinson looked to have the trophy locked up early on this year, this race is wide open. Week 7 saw another change at the top spot of the poll with Terrelle Pryor falling to Wisconsin on the road.  So who took over the #1 spot this week?
How the poll works: The Bloguin Heisman Poll is an open collaboration of many dedicated bloggers here at the Bloguin Network that love college football. Each week, bloggers from across the country will send in their votes for their top 3 Heisman candidates (3 pts for 1st, 2 for 2nd, 1 for 3rd). The votes for the Heisman will be posted every week and you will be able to see the current leasers at fellow Bloguin member site, RandallSimonsSausages.com
1. Cameron Newton, QB, Auburn. Saying that Cam Newton had a big week is an understatement. Newton was 10-14 passing for 140 yards and a TD and had 25 carries for 188 yards and 3 TD's and leads the #4 ranked team in the country. Think of Newton this way, if Denard Robinson was the gold standard for the first 5 games of the year, Newton has been even better. He trails Shoelace by only 41 passing yards but he has 4 more passing TD's than him. He trails Robinson by 236 rushing yards, but Newton has 12 rushing TD's to Robinson's 9. Did I mention that Newton also leads a 4th ranked, undefeated SEC team and has 2 less losses then Denard? Newton has arrived big-time on this list and should expect to end up in NYC in December.
2. Kellen Moore, QB, Boise State. Moore returned again this week with another workman like weekend in a win over San Jose State. Moore was 14-16 for 231 yards and 2 TD's for a passer rating of 250.03. Moore has a current passer rating of 190.35 this year. To put that into perspective, the highest passer rating in a single season was in 2006 by Colt Brennan, which was 186.00. Again, the biggest issue with Moore is playing time and competition, neither of which he can control. When Moore has the chance, he just puts up the numbers he is supposed to put up.
3. Justin Blackmon, WR, Oklahoma State. Blackmon joins the list this week as he has having a Biletnikoff type of year. In Blackmon's last game against Texas Tech, he caught 10 balls for 207 yards and a score. Blackmon leads the nation in receiving TD's with 12, receiving yards a game with 159.17 and total receiving yards with 955. He is 2nd in the nation in average receptions per game with 9.5 and is 4th in total receptions at 57. Blackmon is the cream of this years talented crop of WR's and plays on the undefeated 20th ranked Cowboys. If his team can keep it competitive against the likes of Oklahoma, Texas and Nebraska, he could get a trip to NYC out of it.
Don't forget to see where our picks rank amongst other bloggers at RandallSimonsSausages.com