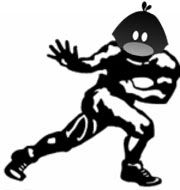 Another great week of college football is in the books. The Heisman trophy is a "What have you done for me lately" type award. With that being said, Denard Robinson has dropped from the list. Robinson can easily get back in contention with huge performances in his big-time match ups this year. With Robinson dropping, who stepped up this week to fill the #1 spot?
How the poll works: The Bloguin Heisman Poll is an open collaboration of many dedicated bloggers here at the Bloguin Network that love college football. Each week, bloggers from across the country will send in their votes for their top 3 Heisman candidates (3 pts for 1st, 2 for 2nd, 1 for 3rd). The votes for the Heisman will be posted every week and you will be able to see the current leasers at fellow Bloguin member site, RandallSimonsSausages.com
1. Terrelle Pryor, QB, Ohio State. Pryor and the Buckeyes continued their hot start with a win this last weekend over Indiana 38-10. Pryor was 24-30, 334 yards and 3 TD's. Pryor has put up the numbers this year against the lesser teams and this week he gets to prove his worth at the #18 ranked Wisconsin Badgers. Pryor currently leads the #1 team in the country, he is currently #23 in the nation in total offense, #6 in passing efficiency and #6 in points responsible for.
2. Kellen Moore, QB, Boise State. Moore did little to hurt his chances at the Heisman other than playing Toledo, but he can't be blamed for that. Moore was 16-22 for 267 yards and 3 TD's. He is completing 67% of his passes and has thrown for 14 TD's and only 1INT for a passer rating of 183. He is #1 in the nation in passer efficiency. He also has beat Virginia Tech and Oregon State.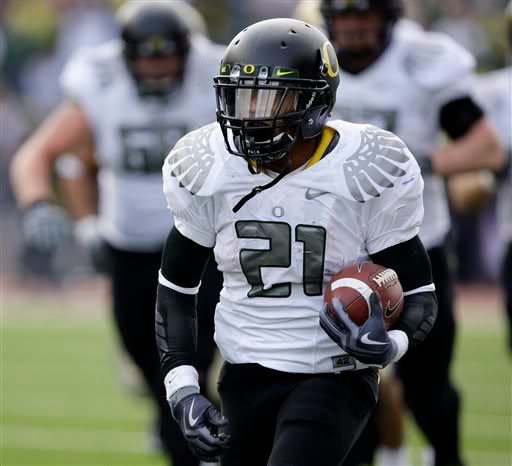 3. LaMichael James, RB, Oregon. James has put together two outstanding games in a row. This weekend he rushed the ball 25 times for 136 yards and scored 2 TD's. He also caught the ball twice for 87 yards and 2 scores. This year James has 848 yards, averaging 7.4 yards per carry and 10 total TD's. James is #3 in all purpose rushing, and is #1 in rushing, averaging 169.60 yards a game. James' biggest issue is staying in the game long enough. As Oregon continues to blowout opponents, James continues to get rest on the sidelines.
Don't forget to see where our picks rank amongst other bloggers at RandallSimonsSausages.com