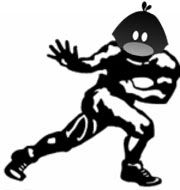 Week 13 of the Heisman voting is in the books. It looks now that we have a clear cut #1 in cam Newton and it seems like its his trophy to lose. With last weeks 2nd place candidate suffering his first loss of the season in his teams last game, that essentially made this last week a two horse race. For Newton to lose this trophy for any reason, it make take an NCAA sanction barring him from seeing the field on Saturday. Lets take a look at the rankings.
How the poll works: The Bloguin Heisman Poll is an open collaboration of many dedicated bloggers here at the Bloguin Network that love college football. Each week, bloggers from across the country will send in their votes for their top 3 Heisman candidates (3 pts for 1st, 2 for 2nd, 1 for 3rd). The votes for the Heisman will be posted every week and you will be able to see the current leasers at fellow Bloguin member site, RandallSimonsSausages.com
1. Cam Newton just about locked up this trophy with his comeback performance against Alabama in the Iron bowl. Newton was 13-20 for 216 yards and 3 TD's. He also rushed the ball a whopping 22 times for 39 yards and another score. More importantly, on possibly the biggest stage he has played on all year, he lead his Auburn Tigers on a comeback victory. Newton is 11th in the nation in rushing and still maintains a passer rating of 185, 2nd only to Kellen Moore. Its pretty safe to say, that unless Newton doesn't play against South Carolina in the SEC title game, or some NCAA sanctions appear before the voting deadline, Newton should be practicing his acceptance speech.
2. LaMichael James, RB, Oregon. James led the Ducks to yet another victory against Arizona. James has 28 carriers for 126 yards and 2 TD's. James has one game left to play and still leads the country in rushing averaging 154 yards a game. James is clearly the best player on the nations second best team and if Cam Newton and Auburn falters, he could steal some votes and possibly the trophy.  James and the Ducks travel to Corvalis to take on the rival Oregon State Beavers.
3. Kellen Moore, QB, Boise State. The Boise State Broncos were upset this past weekend falling in OT to Nevada Wolf Pack. Kellen Moore did everything he could, going 20-31 for 348 yards and 2 TD's. Moore nearly had his signature Heisman moment lobbing a 54 yard pass to Titus Young with 13 seconds left to play. Had Kyle Brotzman made that 26 yard field goal, most people would have remembered that gutsy throw and catch to set that field goal up as one of Moore's best. Moore leads the nation in passer efficiency at 187.97 which will break the all time record of 186 set by Colt Brennan.
Don't forget to see where our picks rank amongst other bloggers at RandallSimonsSausages.com