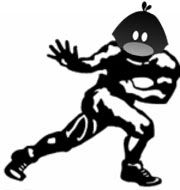 This past week the top two contenders were off and Kellen Moore continued to play well. With that being said, I thought Moore has done enough to garner a second place poll on my ballot. Its as simple as James not playing and Moore putting up some gaudy numbers. If Oregon and Auburn both lose, and Auburn is in for a tough matchup this week with Alabama, look for Moore to steal an award he may rightfully deserve.
How the poll works: The Bloguin Heisman Poll is an open collaboration of many dedicated bloggers here at the Bloguin Network that love college football. Each week, bloggers from across the country will send in their votes for their top 3 Heisman candidates (3 pts for 1st, 2 for 2nd, 1 for 3rd). The votes for the Heisman will be posted every week and you will be able to see the current leasers at fellow Bloguin member site, RandallSimonsSausages.com
1. Cameron Newton, QB, Auburn. Newton and the Tigers were off this week giving them tie to prepare for the iron Bowl with Alabama.  He has 2,038 passing yards, 68% completion, 25 TD passes, 1,297 rushing yards and 17 rushing TD's.
2. Kellen Moore, QB, Boise State. Moore led the Broncos to yet another victory over Fresno State this time, 51-0. Moore was a cool 27-38, 333 passing yards 4 TD's and only 1 INT.  Moore continues to lead the nations 5th best passing attack and has a passer efficiency rating of 188. He has the big matchup this week at #19 ranked Nevada Wolf Pack. Moore officially has the big lights on him on Friday nights stage and if he has any chance of winning this award, he can't disappoint in this game.
3. LaMichael James, RB, Oregon. James and the Ducks were off this week. Their next matchup is with Arizona. He has 270 rushes for 1,706 yards and 21 total TD's.
Don't forget to see where our picks rank amongst other bloggers at RandallSimonsSausages.com