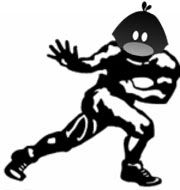 Newton and James again appear at the top of this list and to me the Heisman seems pretty cut and dry. If Newton and James continue with the numbers they are currently putting up and they remain unbeaten, this looks like a two horse race. The voters will have to decide before any allegations or investigations are complete if they should vote for Cam Newton. What the voting public also has to remember is LaMichael James was arrested this spring and plead guilty to assault. With the recent relinquishing of a Heisman by Reggie Bush, do Heisman voters want another black eye on their award?
How the poll works: The Bloguin Heisman Poll is an open collaboration of many dedicated bloggers here at the Bloguin Network that love college football. Each week, bloggers from across the country will send in their votes for their top 3 Heisman candidates (3 pts for 1st, 2 for 2nd, 1 for 3rd). The votes for the Heisman will be posted every week and you will be able to see the current leasers at fellow Bloguin member site, RandallSimonsSausages.com
1. Cameron Newton, QB, Auburn. Newton again had a big game against a formidable opponent this week in Georgia. Newton was 12-15 passing for 148 Yards, 2 TD's and 1 INT. He also carried the ball a career high 30 times for 151 yards and 2 more scores. Newton is 8th in the nation in rushing yards and 48th in total passing yards to put him in 12th place for total offense this season. He has also been responsible for the most points scored this year with 234 total points. With the big matchup in the Iron bowl with Alabama looming, Newton can cement his case as the Hesiman frontrunner.
2. LaMichael James, RB, Oregon. James and the Ducks finally had an off week on the offensive side of the score sheet, but James still rushed the ball 29 times for 91 yards and 2 scores. James was seen on crutches after the game but claims he will be ready for his teams next game with Arizona in 2 weeks. The bye will give time for James' ankle to heal and for the Oregon offense to get back on track. James is still first in the nation in rushing with 158 yards a game and is 3rd in the nation averaging 174 all-purpose yards a game. With big games against Arizona and Oregon State, James can establish himself as the top Heisman performer.
3. Kellen Moore, QB, Boise State. Moore and the Broncos beat up on in-state rivals Idaho Vandals this past weekend. Moore was a precise 19-26 for 216 yards and 3 TD's. He still leads the nation in passer rating with 191 and is 7th in passing yards a game with 287 yards. That last stat is even more impressive considering Moore hasn't played to many times in the 4th quarter this season. Moore still needs some help to win this award but if Cam Newton's personal troubles become more public and James falters or the Ducks lose, he may steal the award that he might rightfully deserve.
Every week a writer from Bloguin is asked to submit "The last word" which is basically a chance for them to explain their voting a little more. This week I was asked to expand my thoughts on the Hesiman race through week 11.
"The curious case of the Heisman has taken many twists and turns this year. From Terelle Pryor being the preseason favorite, to the incredible start of Denard Robinson's all the way to the gaudy numbers that Cam Newton and LaMichael James have put up, this race has been wide open. Newton and James have recently cemented themselves on everyone's ballot, but both deserve to be scrutinized a little closer than some. With the Heisman trophy currently standing vacant from the 2005 year, the voters and the public should take a closer look at the candidates. The Heisman Trust says the award goes to "the outstanding college football player whose performance best exhibits the pursuit of excellence with integrity." With that last word being integrity one has to examine the candidates a little closer to see if they meet the goals of the Heisman Trust's mission statement.
Cam Newton might currently lead the nations #2 team but he might also lead the nation in FBI investigations. When reports of pay-for-play, cheating and theft are tacked on to a resume of 3,335 total yards and 39 total TD's this year, the player needs to be examined. If the Newton allegations are true, and the Heisman voters are in a bind not knowing if the rumors are correct, then Cam Newton does not fit the bill as a Heisman trophy winner. The Heisman voters must make a decision for the award to be given on December 11 and none of the allegations nor appropriate investigations will be completed by that time. Will the Heisman voters send a trophy to a candidate that could have it vacated shortly there after?
LaMichael James is another front runner in this years race. James currently leads the nation in rushing with 158 yards a game and has just under 2 years remaining on his probation term. James plead guilty to physical harassment in March of this year after he was arrested for "grabbing his girlfriend by the neck, and pushing her to the ground". James may be a  leader on the nations #1 team, but physical assault charges are usually not synonymous with words like integrity.
Kellen Moore has gone out and has put up gaudy numbers. Moore currently maintains a passer efficiency rating of 191.15 which is 5 point higher than the single season college football record Colt Brennan set in 2006 playing for June Jones and the Hawaiian passing attack. Moore currently has just under 2,600 passing yards and 24 TD's. He is the most important player on #4 ranked team in the country, is 35-1 as a starter but more importantly, as of this moment he has zero arrests. I'm not saying that Moore deserves the trophy based on his numbers alone. He plays in a weaker league than the SEC or the PAC-10, but the award accompanies more that the athlete with the best numbers on the field. The Hesiman Trust purposefully put into their mission statement a clause that accounts for integrity and at this moment, the athlete that encompasses all of those qualities is Kellen Moore."
Don't forget to see where our picks rank amongst other bloggers at RandallSimonsSausages.com